Clinical Nutritionist and Nutrition Response Testing Master Clinician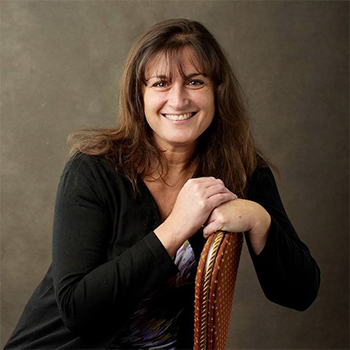 Charlene McCullough, CN
Charlene McCullough is the owner and practitioner of Natural Health Pathways located in Sudbury MA. She is Certified and Advanced Clinically Trained in Nutrition Response Testing and has a Masters in Human Nutrition from the University of Bridgeport. Charlene brings the most advanced training in natural healing.
Charlene provides the missing ingredient – an effective nutritional testing method that is capable of discovering the actual core-level health issues our clients are experiencing and provide effective, non-invasive and affordable solutions. She has studied the advanced breakthroughs in all aspects of clinical nutrition ranging from the in-depth analysis of specific nutritional deficiencies to successful continued patient care.
Born in Swampscott, MA, Charlene has resided in Framingham, MA for 27 years and now lives in Marlborough, MA. In 1998, after her family was involved in a major car accident, she received help from a chiropractor that also practiced nutrition. This started her on her journey to learn about Nutrition and Nutrition Response Testing. Nutrition Response Testing helped her and her family with their health issues and she now wants to help others get their health back!
Charlene is a teacher of Nutrition Response Testing One Day Events and an Assistant teacher in the Route to Clinically Mastery program through Ulan Nutritional Systems in Clearwater FL, to help other natural health practitioners learn about Nutrition Response Testing.
"A normal, healthy body naturally heals from most types of conditions – whether illness or injury. If a person has a health condition that is not healing, there must be a barrier to healing. That's what has to be identified, and then the body has to be supported to overcome that barrier to healing. No matter what supplements you take or healing methods you try, if you don't identify and remove the barriers to healing you can't reach your health potential. Typical barriers to healing include a weak immune system, allergies and the effects of toxic chemicals and metals in the body. There are others too, and in our office we identify these and remove them, and people are usually amazed at how fast the healing starts, with just a few key changes in their lives."