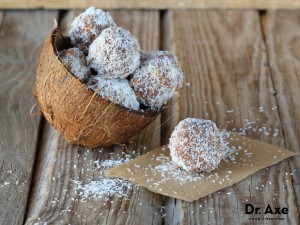 Total Time: 10 minutes
Serves: 4
Ingredients:
1 cup pitted medjool dates
1 1/2 cups pecans
1/2 cup unsweetened coconut flakes
3 tbsp hemp seeds
1/2 tsp Vanilla extract
Directions:
Process pecans in food processor until ground. Add dates and process until mixture is sticky.
Add hemp seeds and coconut. Process until blended.
Roll into balls and refrigerate until firm, approximately one hour.