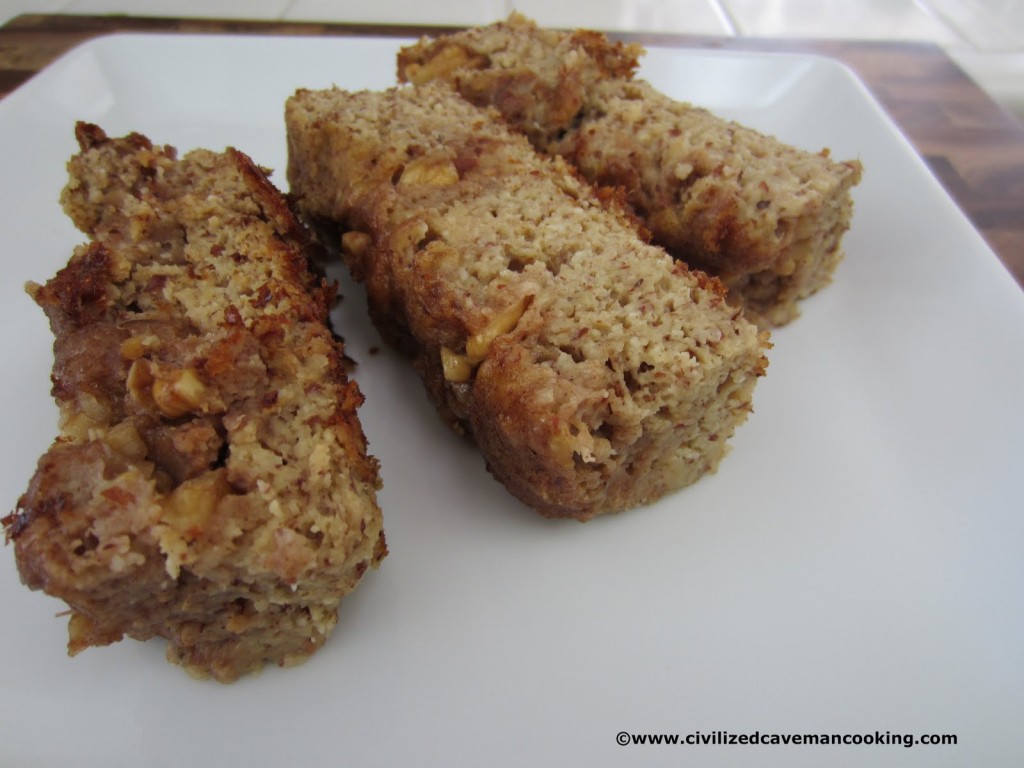 Recipe of the Month
Ingredients:
Cake
3 mashed bananas, spotted
1 cup almond flour
1/4 cup coconut flour
3 eggs
1 tsp vanilla
1 tsp baking soda
1 tsp baking powder
1 tbsp cinnamon
1/8 cup 100% pure maple syrup
1/2 cup walnuts, chopped
Swirl
1 banana
1 tbsp cinnamon
1 tbsp cinnamon honey (If you don't have this, use organic raw honey and then have a total of 2 tbsp cinnamon in the swirl)
Instructions:
Preheat your oven to 350 degrees Fahrenheit.
In a mixing bowl combine the first 8 ingredients of the cake and using your hand mixer combine all ingredients well, set aside.
In a separate mixing bowl, combine all your swirl ingredients and mix well by hand.
Grease your 8×8 pyrex baking dish with coconut oil.
Fold in your cake batter and spread evenly.
Now drop spoonfuls of your swirl mixture all over your batter and then using a knife cut in the swirl however your little heart desires.
Place your cake in the oven and start the baking process, should bake for a total of about 30 minutes or until a toothpick comes out clean.
As soon as you put your cake in the oven, make the candied walnuts.
Once they are done and cool, you should have about 15 minutes of baking time left, pull your cake out and sprinkle your walnuts all over your cake and place back in the oven.
Finish your baking time, remove from the oven and let cool.
Slice and enjoy.